Woodward Plumber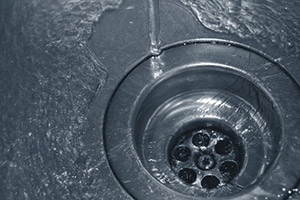 If you're having an addition put onto your home or remodeling your bathroom, you'll need qualified Woodward plumbers to do installations for you. Roto-Rooter Plumbing & Drain Service can accommodate your needs and more.
Coming to us will make your drains flow better, your plumbing components to be installed professionally, and all of your plumbing related questions to be answered. We're the top choice for plumbing in the area.
No matter when you need plumbing work done, you can always depend on us. We'll get your plumbing work done in no time so you can go back to enjoying the things you once had and while saving.
We're specifically trained to troubleshoot your plumbing. We don't play the guessing game with it nor do we charge for problems and equipment that were never used while on a specific job.
We have been properly trained. Our training has taken us into the far depths of plumbing so you won't experience replacements when we come for simple repairs. We know what we're doing and it shows. Don't waste time, call us today and have your pluming fixed with our affordable service.
Woodward Drain Cleaning
Most people dump things down the drains without thinking and when they see a backup while showering, they tend to freak out. Sewer backups are something that you shouldn't have to think about.
Through Woodward drain cleaning, we can take a clog and get rid of it for good. One little clog can gather into a bigger issue which can result in the sewer backing up. Remember, do-it-yourself drain cleaning never works.
We've seen people try to get to their clogs and end up failing. Using a plunger may bring it closer to the surface, but you'll get waste all over your carpets which will leave behind permanent stains and foul odors.
Woodward Plumbing Repairs
When you need to have Woodward plumbing repairs done, just pick up the phone and call. We'll provide you with free estimates. We never charge to come out for a brief consultation. And we also incorporate the following:
Upfront pricing
Same day repairs
Professional grade equipment
Never take chances on someone that you don't know. Since we are locally owned, our plumbing services are a bit more personal than others. Call today for an estimate on your repairs.
Having a professional Woodward plumber like us around will make you feel safer because there's nothing more frustrating than flushing the commode or turning on the faucet on in the middle of the night only to find there's an issue going on.
Roto-Rooter appreciates your feedback. Please give us more time to collect your reviews and they will be displayed below.
---
Recent Articles
If you are looking for a Woodward plumber then please call 515-278-5668 or complete our online request form.