VAN METER, IA EXPERT PLUMBERS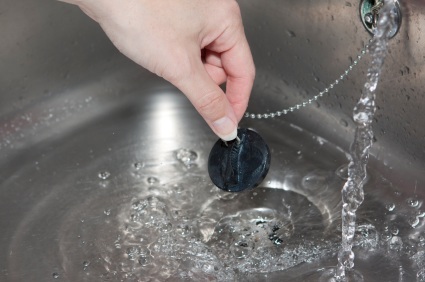 When you need help with your plumbing, you need it fast. Whether it's a clogged drain, a leaky faucet, or a full blown flood in your home, our technicians will be ready to make the repair.
Emergency plumbing needs are our forte', and helping people solve their plumbing problems is our passion. At Roto-Rooter Des Moines, you can always count on our licensed, insured, and expert plumbers to be on the road fast in order to serve you.
We also offer maintenance plans that can help you avoid your plumbing emergencies altogether. Keeping your pipes in good condition with regular cleaning and replacements where necessary will ensure you're able to trust your plumbing system regularly. Just call our number below to learn more about how our maintenance plans can help you save costs and save all those emergency plumbing issues.
Drain Cleaning in Van Meter
There's always going to be a point in time when your drains have had enough buildup within to cause a clog. It's really an inevitable event if your drains go without servicing for a period of time. Not only does lime, scale, and other minerals coat and build up on your pipes, but anything you may put down the drain or things like hair from the shower that you don't intentionally discard, will add to the issue.
Sewer Line Repair in Van Meter
When you have sewer line problems, you'll want a company that uses advanced technology to fix the issue. With today's technology, there's no longer a need to tear up your whole lawn in order to find and make sewer line repairs.
Instead, we use advanced tools like video camera inspections to find your clog, and Pipebursting Technology to replace the lines where needed. These two methods mean your lawn stays in tact wherever possible and the repair is made more efficiently and effectively.
Septic Installation, Maintenance & Cleaning in Van Meter
Our master plumbers are fully trained and experienced to handle your septic system installation, maintenance, and cleaning. No matter if you just need to pump out the tank, need to replace or repair your existing system, or need to install a new septic tank and lines for your home or business, our pro's are ready to help.
When you own a septic system instead of being tied into a wastewater system supplied by the local municipality, you're left with no alternatives when your tank is not properly ridding the waste from your home. Septic tank pumping, later line repairs, and other issues will often need to be made, and when they do you need to be able to count on a plumber who has the expertise to make the repair and is available when you need it.
Our expert plumbers can handle your septic installations, repairs, cleaning, and maintenance for you. Regular maintenance can be scheduled in order to avoid emergency situations. Just give us a call at the number below to find out how you can avoid issues with your septic system.
Roto-Rooter Des Moines appreciates your feedback. Please give us more time to collect your reviews and they will be displayed below.
---
Recent Articles
If you are looking for a Van Meter plumber then please call 515-278-5668 or complete our online request form.