Perry Plumber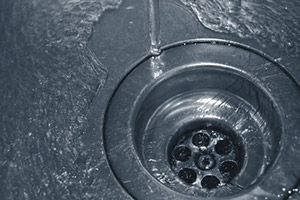 If you can't come up with at least five reasons to call a Perry plumber, we'll give you ten. Roto-Rooter Plumbing & Drain Service should be your plumbers of choice because we are certified to do all types of work and also wear noticeable uniforms which clearly define who we are.
When you need plumbing work done, repairs or installations, we're the ones who can do it as we will do them safely and conveniently. We do everything from water tank replacements to fixing leaky faucets in order to save you money.
When you hire us, there will never come a day when you need extra help. We are it and will be there when you need us the most. We do the things that others cannot or don't have the time to do.
You water heater is one of the most important pluming components in the home. In fact, without it, there is no possible way of getting hot water without having to boil it. We can take care of all sorts of problems with any type of water heating system.
Hot water tanks that have sediment in the water means there are problems which are not going to be easily detectable by the naked eye. This is the reason why you need professional's hands to take care of the matter.
Perry Drain Cleaning
If you have a clogged drain, don't go out and waste your money on a bottle of liquid drain cleaner. Instead have professional Perry drain cleaning done and you'll see instant relief in the flow of your drains.
Drain blockages comes in all forms. Anything can block a drain. From hair to soap scum, your bathroom's and kitchen's drains are vulnerable. Unclogging them safely can be done in the form of hydro jetting.
Hydro jetting is the act of unclogging drains through a high pressure jetting of water. This is one of the safest ways to unclog drains of all types. In no time, hydro jetting will remove the obstructions from your drains for good.
Perry Plumbing Repairs
We have all needed Perry plumbing repairs at some point or another in our lives. It's who we called that made the difference. Some plumbers are only in the game for money as they won't fully fix your problems and will leave you with:
Damaged plumbing
Water damages
Poor installations
If you have had bad experiences with professional contractors before, call the Perry plumbers who care about your plumbing and will not leave until the work is inspected. We mean it when we say that your plumbing problems are ours.
Roto-Rooter appreciates your feedback. Please give us more time to collect your reviews and they will be displayed below.
---
Recent Articles
If you are looking for a Perry plumber then please call 515-278-5668 or complete our online request form.