Granger Plumber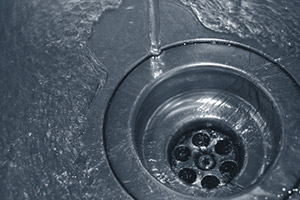 If you have been effortlessly searching for a Granger plumber who can replace your hot water tank, contact them at Roto-Rooter Plumbing & Drain Service. You'll always feel like you are number one when you use our plumbing replacement services.
You'll know when it's time to have your water heater replaced when it's not acting like it once did. If you're noticing that there's strange sounds coming from it,that sound like a human belly ache, call us.
Your hot water tank may be ready to explode. Many older systems experience these and other problems where it is easier to have one replaced than to keep sinking money into repairs.
Sometimes ,a hot water tank can't be repaired. If you're not getting enough hot water or no hot water at all, a replacement should be in your immediate future. Always make sure that you get your current one checked by professional plumbers.
There's a few different varieties of tanks that may need repairs. For this reason, you are going to need the hot water heater experts at Roto-Rooter Plumbing & Drain Service. Chances are that your hot water heater problems are not going to go away very easily.
We can take your current hot water heater and either make it go away for good or make the necessary repairs to it. Why have a hot water tank that never work properly?
Granger Drain Cleaning
Act fast and have your drains cleared by us. If yours are always clogging up and you don't know what to do, use our professional Granger drain cleaning service. We have different methods of drain cleaning which can help eliminate:
Slow drains
Clogged drains
Plumbing emergencies
Odors
Bigger plumbing issues
Don't try and take on your own drain clogs. Call us first as you'll see how fast we act and how good this service can be. When it comes to major clogs, either in a home residence or commercial setting, we can handle them.
Granger Plumbing Repairs
So many of our clients call in before making themselves clients of ours and ask about our Granger plumbing repairs. We tell them that all types of repairs can be taken care of quaikly. They then make an appointment.
We can upgrade your plumbing fixtures too. Over time, your plumbing will become aged and when it does will start to give you problems. You can say that our repairs are the preventative medicine that your plumbing needs.
We take the time to listen to our customers. Maybe that's why the professional Granger plumbers at Roto-Rooter Pluming & Drain Service has been making people happy in the community for a very long time.
Roto-Rooter appreciates your feedback. Please give us more time to collect your reviews and they will be displayed below.
---
Recent Articles
If you are looking for a Granger plumber then please call 515-278-5668 or complete our online request form.