Earlam Plumber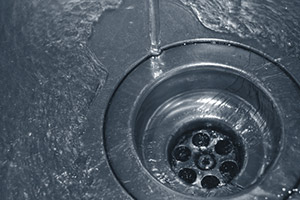 Finding a Earlam plumber when you need one is never an easy task. There's a lot to look for in one and a lot of decisions to make in regards to finding one that can meet your needs. The ones at Roto-Rooter Plumbing & Drain Service can act fast when you have an emergency.
There are times in our lives, as homeowners, when a plumbing project becomes too much to handle. Even simple tasks, or so they seem, like drain cleaning can end up backing up onto your floors. We can help your drains and avoid those messes which ruin homes.
This and other plumbing related matters are best handled by professionals who use a safe and effective solution when it comes to drain cleaning, repairs and other sizable projects. We have professional plumbing techs who have the right equipment.
When you have issues with your plumbing or need an installation done, just call Roto-Rooter Plumbing & Drain Service. We're locally owned for your convenience and provide our customers with safe and effective plumbing work.
Earlam Drain Cleaning
If you need a professional Earlam drain cleaning service done, make sure that you are aware of what will be done and how. Your drains are a complex system that run underground from you home to the sewer.
When you hire Roto-Rooter Plumbing & Drain Cleaning Service, you will always get what you pay for. There is no messing around as we get straight to the point. We'll make sure that your drains are clear of any debris.
We use the most effective solution available while inspecting your drains if need be. We use a small video camera to capture where in your drains that the clog is taking place so we don't have to dig your entire yard up.
Earlam Plumbing Repairs
When you have a plumbing problem, you've got to act fast or else it will end up becoming a major problem later. In order to avoid problems, it's imperative that you call Roto-Rooter Plumbing & Drain Cleaning for help with:
Leaky pipes
Plumbing vent in the attic
Improperly installed faucets
It does not matter where in the home you're experiencing problems, we can help through plumbing repairs. A small investment of your time now can save you money in the long run. No more worrying over huge repair bills.
Since 1983, we have been the Earlam plumbers to call on for professional services. You can always rely on our talents to get your plumbing back to a good bill of health again. Call today to have yours assessed.
Roto-Rooter appreciates your feedback. Please give us more time to collect your reviews and they will be displayed below.
---
Recent Articles
If you are looking for a Earlam plumber then please call 515-278-5668 or complete our online request form.