Most Popular Grimes Plumbing Repairs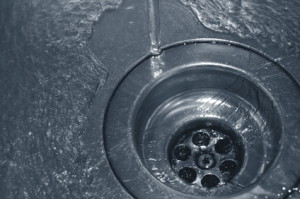 Plumbing repairs come in all different shapes and sizes. They can be simple fixes, or they can be complicated problems that are nothing but giant inconveniences. Either way, it is extremely important that, as a homeowner, you understand the different problems that can occur with your plumbing system.  There are several different popular Grimes plumbing repairs that a homeowner should be aware of.
Toilet Repairs
A toilet is a key part of your home's plumbing system, and it is also one of the biggest Grimes plumbing repairs that require the attention of a professional plumber. While a toilet plunger can temporarily solve your toilet clogging problems, it is best to hire a professional plumber to avoid further damage to your home's plumbing.
A toilet has a difficult job, and there are several different things that can wrong with your toilet alone. A toilet can leak, clog or overflow.  The flush capacity of you toilet can also be greatly reduced if there is a clog within your piping system. The best way to solve toilet problems is to hire a trustworthy Grimes plumber who specializes in toilet repairs.  A toilet can be connected to your septic tank, which can result in more plumbing problems if it tampered with by an unprofessional.
Leaky Pipes
Pipes in a house are constantly being filled with water and drained out. As water flows through an area, it eats away at any type of material, and eventually the pipes will become warped and damaged. These pipes will leak water. The leak might be so slow that you don't even realize it is happening.  If notice any signs of pressure leaving your water faucets, it is best to call a professional plumber to inspect your pipes for any signs of leaks.  Even the smallest leak can cause water damage to your home, and it will cost you money in wasted water.
Busted Water Pipe
A busted water pipe is one of the most unexpected Grimes plumbing repairs, and it is one of the most inconvenient plumbing issues. A busted water pipe can happen at any time of the day or night. It is crucial to have a professional Grimes plumber that offers emergency repair services so you are not left with a broken pipe during the middle of the night.
Busted pipes can cause serious water damage to the structure of your home, and it can cause your family to have to go without water for a long period of time.  As a responsible homeowner, it is crucial that you have a plumber you can trust to provide you with high quality Grime plumbing repairs.
If you would like to learn more about Grime Plumbing Repairs, please call us at 515-278-5668 or fill out our online request form.