When To Have Camera Sewer Line Inspections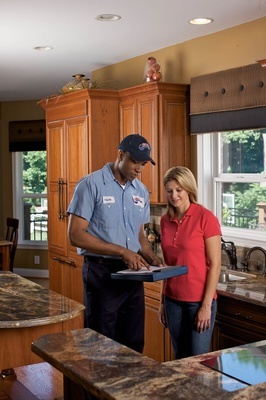 Professional camera sewer line inspections are not always easy to find because many plumbers haven't invested in the equipment. Video camera sewer inspections are often used to properly diagnose plumbing issues quickly. It's impossible to see down a drain unless you use a camera, and many times it's highly important to see the problem before you can repair the sewer line.
You will need to know exactly where the issue is and exactly what type of issue it is. Unfortunately, unless your plumber has a video camera used for plumbing, you'll be looking at hours of labor costs and the destruction of your home's foundation or landscaping.
To know for sure exactly what is wrong, the plumber with a waterproof video camera can insert it into the sewer lines to find what is causing the leak or the drain backup. Sluggish drains are also inspected in this manner.
Hidden Sewer Line Problems
Septic and sewer lines can have problems that are not easy to detect. Cameras aid in locating lines that have or will soon be clogged, crushed, or otherwise damaged.
One of the best ways you, as a homeowner, can detect a problem with your sewer line is by the odor. If you have a foul smell coming from the drains, there is likely debris in the pipes that need to be removed.
If the debris is further down the sewer line than what can be reached with a regular auger, you will need to have the clog or issue found. Also, there could be a crushed sewer line. One of the best ways to reach the issue in order to figure out the location and cause of the problem is with camera sewer line inspections.
Camera Sewer Line Inspections Under Foundations
A visual inspection of the problem can greatly reduce the cost of the repair. Before cameras, the only solution would be to try to snake out the area and guess where the clog may be and what's causing it. Many times, the issue is more complicated than just a clogged sewer line.
When the area needing servicing is underground, the whole line will probably have to be dug out. This becomes a huge problem for areas under the foundation or flooring of the home.
Slab Leak Detection With Camera Sewer Line Inspections
Roto-Rooter Des Moines is a slab leak location and repair specialist who uses camera sewer line inspections to pinpoint the source and cause of foundation leaks. Our specialists utilize cameras when necessary to diagnose all types of plumbing issues. We have the best equipment that is available to help us figure out what repairs need to be made.
Our services are provided to local Des Moines residents. If you own a home in the area, you can rest assured that we can handle any problem you may be having with your plumbing including tree root infiltration or foundation soil erosion problems that often break and crack plumbing lines.
Sewer Line Repairs & Code Compliance
If a sewer line has been inspected with a camera and a problem is found, the pipes may need to be repaired or replaced. The plumber will need to do the work in compliance with the most current building code regulations.
Professional plumbers will know that there are certain standards and building codes set by the city, county, and national authorities that need to be respected and that they can change from time to time. These regulations are set to protect the homeowner from contractors who do not provide their customers with services that meet minimum standards.
Where To Find Camera Sewer Line & Sewer Repair Service In Des Moines
At Roto-Rooter Des Moines, we are very familiar with the current building codes and the permit process. When you have experienced a sewer line problem and you need a professional you can trust to detect, inspect, and repair the issue, you can count on us at Roto-Rooter Des Moines.
Our company has served the area since 1983. We are a full-service local plumbing company located in Grimes, IA. We serve our customers with honesty and integrity so they can rely on us for all their service work.
We strive to communicate with the customer so that they are aware at all times what the project involves. When you need a professional plumber that can provide you with minimally invasive camera sewer line inspection service, give Roto-Rooter Des Moines a call.
If you have questions or need Sewer Line Inspection Service in Des Moines, call 515-278-5668 (800-GET-ROTO) or complete our online request form.