Redfield Plumber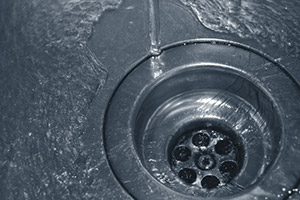 Plumbing problems strike when you least expect them. Sometimes they happen in the middle of the day while others take place late at night. Roto-Rooter Plumbing & Drain Service are the Redfield plumbers to call when you need help.
Needing professional plumbing help isn't the same as needing vehicle help where you might have picked up a thing or two over the years. Plumbers take years of becoming educated to ensure they can accurately troubleshoot problems as they unfold.
Our plumbing techs have been trained and educated on the latest advancements being made in plumbing. This gives us the upper-hand when it comes to making the proper diagnosis for repairs or replacements.
If you had never called a professional plumber before, there are some things which you should need to consider such as experience. Experience goes a long way when it comes to your home's plumbing system.
What would you rather have, a plumber who was just starting out or one that's been in their field since 1983. We make your plumbing problems ours. Contact us today as we are one of the most respectful group of plumbers around.
Redfield Drain Cleaning
There are many reasons why your drains become clogged. On any given day your drains are susceptible to clogs which can hinder the flow. Call Roto-Rooter Plumbing & Drain Service when you need help with:
Hair clogs
Grease clogs
Food particles
No matter how big or small your drain blockage is, you can trust that we'll be there and ready for Redfield drain cleaning. Our techs are trained to handle your clogs and eliminate them for good. Call today for an evaluation of yours.
Redfield Plumbing Repairs
Life would seem almost impossible without Redfield plumbing repairs being offered. Your home or business can be somewhat vulnerable to plumbing problems that you won't know about until it's too late.
Problems such as leaky faucets can easily be rectified by our plumbers. We'll come into your home, diagnose your plumbing problem, and provide you with options on how to get rid of it. We'll make your plumbing safe again.
So don't take matters into your own hands. Have the pros take a look at them and have your work done right. We do the dirty work so that you don't have to. If you're serious about your plumbing, you know who to call!
Plumbing is important to keep working in a home or office or wherever it may be. The Redfield plumbers at Roto-Rooter Plumbing &Drain Service will make you feel right at home, literally. We make plumbing safe!
Roto-Rooter appreciates your feedback. Please give us more time to collect your reviews and they will be displayed below.
---
Recent Articles
If you are looking for a Redfield plumber then please call 515-278-5668 or complete our online request form.