Minburn, IA Expert Plumbers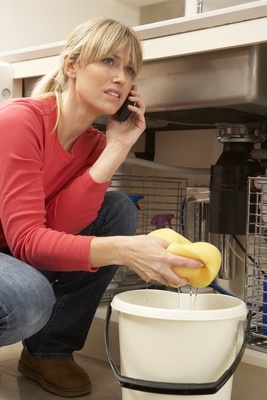 Whether you're needing emergency plumbing repairs in Minburn or any other plumbing service, our master plumbers here at Roto-Rooter Des Moines are ready to help you. We've served our area with expert plumbing repairs, installations, and replacements since 1983.
Our technicians use state of the art technology to solve all of your drain problems. From drain cleaning, to septic system care and installations, to sewer line troubleshooting and replacements, our expert plumbers are experienced to handle your needs.
Emergency Plumbing Repairs in Minburn
Emergency services for plumbing repairs, leaks and backups are our specialty here at Roto-Rooter Des Moines. If your plumbing fails you for any reason, our emergency technicians are standing by with fully loaded trucks, ready to accommodate you. Our repair crews are licensed, insured, and experienced plumbers who can get any job done, big or small.
And we're ready to take your call no matter what time of night it is, or whether it's on a holiday or not. Our team will help you out so you can get back to your normal life as fast as possible. When you need plumbers you can count on to be there for you, you need our experts at Roto-Rooter Des Moines!
Hydro Jetting in Minburn
Hydro jetting is a method of using high pressure water to clear out your drains. The system consists of a compressed water jet that is fixated on the end of a special tool that is fed down your pipes.
The high pressured jet of water is directly at the point of the clog, so it's a very effective method of clearing out the issue. Once the hydro jet is placed, it takes little time to power it's way through your clog. This is just one of the advanced tools we utilize to professionally clean out your drains and pipes.
Septic Installation, Maintenance & Cleaning in Minburn
Septic systems need regular maintenance in order to ensure they work properly throughout the year. Your system should be regularly maintained so you can trust it to get rid of the wastewater in your home or business.
When you are independent of a municipality that serves a sewer line to the area, all you have left is the septic system installed on your property. That means when your lines are clogged, your tank is full, or your system needs repair, you're going to be stuck in an emergency situation where you need help fast.
Regular maintenance will keep your system working properly so it rids the waste effectively and stays healthy with the good bacteria that breaks down the waste. Lateral lines also need attention to ensure they are effectively delivering the wastewater away from your home.
Don't wait until your tank can't get rid of the waste and your lawn is sopping wet with this contaminated water, have your septic system attended to at least a couple of times a year in order to avoid these issues.
Roto-Rooter Des Moines appreciates your feedback. Please give us more time to collect your reviews and they will be displayed below.
---
Recent Articles
If you need a Minburn Expert Plumber, please call Roto-Rooter Des Moines at 515-278-5668 or complete our online request form.