Six Important Things to Know About Mold Inspections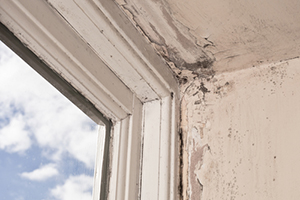 Removing any mold growth in your home is a very important part of keeping your home and your family healthy. Mold, mildew, and black mold can all lead to major health problems, and they can also cause huge structural damage to your home. Mold will spread throughout your home very quickly, and it's very important that you have any mold in your removed as soon as possible.
Knowing where mold is growing in your home can be very difficult. Mold is often very difficult to find, and if you find a small amount of mold in one part of your home, then there's a strong chance that more mold is elsewhere. At Roto-Rooter®, our Des Moines plumbers can provide you with mold inspection services to help you find exactly where and how much mold is in your home, then we can provide mold removal services to help you keep your home in the best condition possible.
Our professionals have also put together this list of some important things that you should know about mold inspections:
1. Mold Inspection Need to Be Performed By a Qualified Professional
Handling mold can be very dangerous, so it's important that you hire a professionals who will be able to get this job done safely. It's also important that the professional mold inspector is able to identify and locate all of the mold in your home. If you hire an inexperienced contractor for this job, there's no guarantee that they'll be able to perform a thorough job.
2. Mold Inspections Should Find Past, Present, and Future Mold Growth
During a mold inspection, our Des Moines plumbers will not only look for mold that's currently growing in your home, but we'll also look for places where signs of growth in the past, and warning signs for growth in the future. Past mold growth may also cause sensitized individuals to have reactions, so these areas should be thoroughly cleaned.
Our professionals also offer these related services:
black mold removal
mildew removal
mold remediation
mold removal
3. Your Inspector Should Always Find a Source of Moisture
Water is essential to mold growth; without moisture, there won't be any mold. After our Des Moines mold inspection professionals locate the mold in your home, we'll find and eliminate the source of moisture. This will guarantee that mold won't be a problem in the future.
If you're looking for mold inspections in Des Moines, call Roto-Rooter® at 515-278-5668, or complete our online request form.