Des Moines Roto-Rooter Water Damage Restoration & Mold Removal Services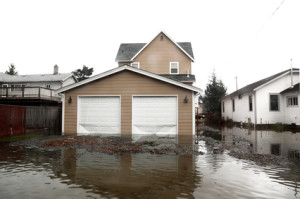 Des Moines Water Damage Restoration and Mold Removal are two important services you'll need when you have a surprise from your commercial or residential plumbing or suffer through a flash-flood storm.
If you have mold problems or have recent plumbing or flood issues, call in our expert water restoration specialists at Roto-Rooter Des Moines. Mold removal services rid your home of this potentially toxic substance, so if you believe you have it, call in a professional soon.
We are available 24/7/365 to take care of Des Moines and many other service area homeowners and commercial property owners with emergency water restoration & mold removal services. Call us today at 515-278-5668!
Our expert services can assist you with:
– Mold Removal
– Emergency water pump outs 24/7/365
– House Flooding
– Basement & Crawlspace water restorations
– Sewer Line backups restoration
– Leaking From Pipes & Sewer Lines
– Foundation Seepage
– Roof Leaks
– Storm Floods
– Sprinkler System Leaks
– Leaking washing machines, water heaters, dishwashers
– Drain Clog backups
– Water Damage Restoration After Fire
Contaminated Flood Rain Water Restoration
Anyone living in a low-lying Des Moines area flood zone, storm, or tornado area is exposed to the possibility of water flooding in their homes or commercial businesses from flash-flood rains or during lasting storm weather.
Many don't realize how contaminated flood water is because they have the idea that rain water is fresh, which is true…but when it floods a street or neighborhood, the flood water comes in contact with the storm drains and sewer system which means it gets contaminated. It's not easy to realize this until you experience a flood from storms that infiltrates your home and sits until the ground absorbs it. Then, the stench becomes quite evident as contaminated water sits in the home.
If you have experienced a flood from storms or flash-floods, call in a water restoration company right away. The longer the water sits, the more damages will be done to your Des Moines home or commercial building..
Mold Removal Services
Mold is never something anyone wants growing in their homes. But the sad fact is that mold spores are present just about everywhere, and will become active when a surface has enough moisture, including in your home. Unfortunately, they hide in areas you can't always see, but can be in plain site as well.
If you have mold or you think you may, it's important to call in a mold removal service. Testing and inspection can tell you if you indeed do have this problem. Roto-Rooter Des Moines can help with your mold removal, water damage restorations, and more.
– Water Extraction
– Mold Removal, Remediation
– Flood Damage Cleanup
– Damaged Materials & Contents Removal
– Sewage Cleanup
– Sanitation
– Disinfecting & Deodorizing
– Antimicrobial Application
– Air Cleaning
– Drying Salvageable Contents, walls, floor, ceiling, etc.
If you need commercial or residential emergency Water Restoration service, please call our expert Roto-Rooter Des Moines Service at 515-278-5668 or complete our online request form.