Urbandale Plumber for Drain Cleaning & Plumbing Services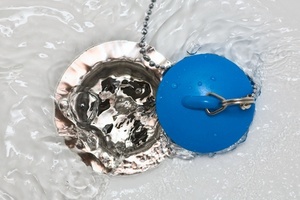 When it comes to plumbing services in Urbandale, IA 50322, 50323 and 50391, Roto-Rooter is the company most people prefer – and with good reason! We are the Urbandale plumber residential and commercial property owners know they can trust because our name has been around for decades in the drain cleaning and plumbing repairs industry. From utilizing state-of-the-art equipment and providing reliable, innovative solutions to the plumbing service needs of our customers, Roto-Rooter of Urbandale, IA is the company that does it all.
Our Urbandale plumbers provide plumbing repairs and drain cleaning services for homeowners and businesses in the area. It doesn't matter how small or large your project is – we'll provide the same great service we're known for! See just how true and stellar our reputation is as a long-standing, local Urbandale plumbing company by calling us today at 515-278-5668 to schedule service. And remember, we're available 24/7 for your emergency plumbing repair needs, too!
Urbandale Drain Cleaning
Water, water everywhere … but none of it is going down the drain! Now what do you do? While you could try an over-the-counter drain cleaner, these tend to be very harsh on plumbing pipes and don't really tackle the root of the problem. Which, by the way, may be just that – roots. Tree roots are notorious for getting into water and sewer lines that run underneath properties in Urbandale, and this caused dreadful clogs that no standard drain cleaner is going to handle thoroughly enough. You need professional Urbandale drain cleaning from the experts at Roto-Rooter. Our method of drain cleaning is safe, effective – and you don't have to worry about having your yard dug up! Call today to learn more.
Urbandale Plumbing Repairs
Our Urbandale plumbers can take care of all your plumbing problems, from faucet and toilet repairs to crazy leaks in the basement! Clogged toilets, running toilets, leaky faucets, leaking water lines … these are no match for the expertise of our Urbandale plumbing repairs crew! Up to your ankles in water due to a plumbing problem? Our Urbandale plumbers are available 24/7 to provide you with fast, emergency plumbing service. Just give us a call! you'll speak with a live, trained customer service representative that will get your plumbing problems taken care of quickly.
Urbandale Water Heater Repairs
Our customers also rely on us for Urbandale water heater repairs. Whether it's a simple maintenance issue or a necessary replacement, you can rest assured that our Urbandale plumbers we help you make the optimum decision for your home and budget. We work on all types of water heaters, and if you need a replacement, we can help you determine what style and brand will best suit your family's water heating needs and price range.
We Provide Plumbing Service in Urbandale, IA for these Zip Codes:
50322 | 50323 | 50391
Roto-Rooter is rated 5 /5 based on these 1 happy customer reviews
---
Thank you so much for the service. Your technician was on time, friendly and professional. He took care of the problem and offered some preventative measures. I will tell all my friends about your excellent service.

---



If you are looking for a Urbandale plumber then please call 515-278-5668 or complete our online request form.