PROFESSIONAL DRAIN CLEANING IN DES MOINES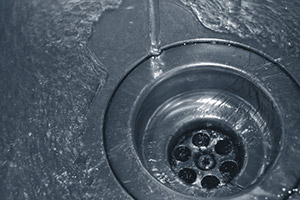 When you need drain cleaning in Des Moines, the only professional company you need to call is Roto-Rooter. You, like many others before you, can count on the experts to restore your plumbing system back to full working order. When Build-up and grime accumulate over the years, it can become deeply intrenched into your plumbing pipes over time. Once it has built up enough to slow down the flow of water, it will require the services of a professional plumber who has plenty of experience dealing with drain clogs.
Our professionals at Roto-Rooter are masters in all things plumbing. Unclogging drains is no different and our Des Moines plumber knows exactly what they need to do to effectively clear your drains. After our initial assessment of your plumbing drains, we can detect any drain clogs and problem areas within your pipes and drains. We will then provide you with you with the best drain clearing solutions that will free up your drain in no time.
Our Des Moines Drain Cleaning Services Include:
Des Moines Drain Cleaning
Drain Clearing in Des Moines
Des Moines Plumbing Repairs
Drain Repairs in Des Moines

Clogged Drains in Des Moines
Des Moines Drain Cleaning Service
Drain Clogs in Des Moines
Des Moines Unclogging Drains

Des Moines Sewer Repairs
Sewer & Drain in Des Moines
Des Moines Pipe Repair
Drain Cleaning in Des Moines
If you would like to learn more about the Drain Cleaning services in Des Moines Roto-Rooter offers, please call us at 515-278-5668 or fill out our online request form.