Don't let plumbing and drain problems ruin your day – Call Roto-Rooter for Plumbing Services in Des Moines, IA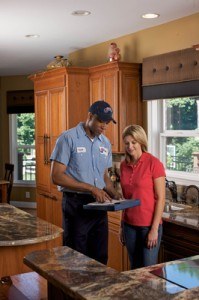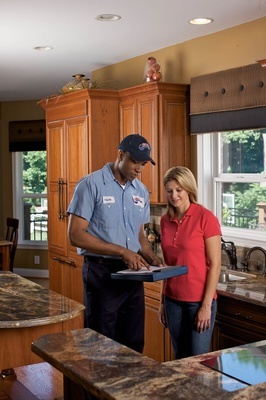 Call the professionals at Roto-Rooter of Des Moines, IA to flush your troubles down the drain. Roto-Rooter plumbers in Des Moines provide full service plumbing maintenance and repairs and clogged drain cleaning, 24 hours a day, including toilet repairs. Our Des Moines plumbers offer residential and commercial plumbing services that customers depend on for all of their local plumbing needs. We come highly recommended as one of the best Des Moines plumbing repair companies in the area, offering a full range of services including leak repair, drain cleaning, and much more. If you need plumbing services in Des Moines, IA or the surrounding areas, give us a call at 515-278-5668 today.
Plumbing problems? We Are Your Problem Solvers!
We have licensed Des Moines plumbers on-call at all times here at Roto-Rooter in Des Moines, IA. Whether it's leaky toilets, sinks, showers or tubs, a water heater that doesn't heat anymore or a garbage disposer that has given up, we can handle it. We can repair or replace worn-out or broken pipes and more. Plumbing problems? Call us – we'll handle it for you quickly.
Want to fix problems before they start?
Ask Roto-Rooter of Des Moines about setting up a Preventive Maintenance Program for your home that will stop problems before they become problems! Roto-Rooter will call you in advance to schedule an appointment to deal with problem areas before trouble can start.
Help when YOU need it.
Stop wasting time and money with caustic drain cleaners or "do-it-yourself" remedies. Roto-Rooter in Des Moines is on the job 24 hours a day, seven days a week – all year long. When you have plumbing, sewer or drain problems, count on the fast, friendly expert service only Roto-Rooter's Des Moines plumbers can provide. We provide plumbing services such as:
Clogged Sewer & Drain Lines
Toilet Repair
Video & Camera Inspection
Drain Repair
Water Heaters
Garbage Disposals
Sump Pumps
Water Softener System
Reverse Osmosis
Septic Pump Service
Drain Care Products
Plumbing Services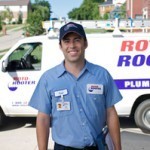 There's water backing up in the sink. Or maybe the bathtub is draining slow or not at all. Is that water around the drain in the basement? Why isn't the garbage disposer … disposing? Now what? Call Roto-Rooter, your source for speedy, reliable plumbing services in Des Moines. In a typical home, anywhere that water flows is a potential problem area. The sink. The bath. The laundry. All potential problems … all solvable by Roto-Rooter, your reliable Des Moines plumbing repairs company.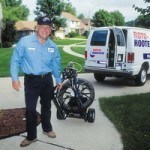 Slow or stopped-up drains? It could be anything from food waste or hair in the plumbing to tree roots in the main drain. Roto-Rooter can find the problem and solve it. Quickly and accurately. We use state-of-the-art drain cleaning machines to cut through grease, tree roots … virtually any blockage. And once that drain or main line is cleared? Roto-Rooter has products that can help keep it that way longer. When you have clogged drains, call Roto-Rooter … And Away Go Troubles Down the Drain!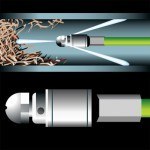 Big drains or sewers? We bring out the "big guns." Our water jetter truck uses high pressure water sprays to clear out large drains that regular drain cleaning machines can't get through. Our fully-equipped jetter truck can usually blast through any obstacle that is keeping water from flowing freely.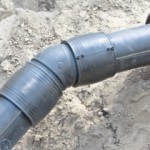 Our Des Moines plumbers are known for providing quality solutions to water line and sewer line problems for both our residential and commercial customers. Whether you're having a plumbing emergency where your basement is flooding and need quick water line repairs, or your sewer line is backed-up and you need reliable sewer repairs, you can rely on Roto-Rooter for the best plumbing services in Des Moines, IA.
Septic System Repairs/Pumping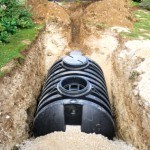 Septic system? We're experts. Not only can our large pumper truck empty a septic tank, but we can clean it and clear it and solve most septic system problems quickly and cleanly. And we can provide you with a special Roto-Rooter Septic Tank Treatment that, when used as directed, helps keep septic systems trouble-free.
Camera Video Inspection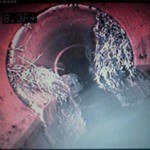 What you can't see can cause big problems. We can see it. We have a state-of-the-art camera system that actually can be sent down your drains and pipes to check for severe blockages, broken joints, cracked pipes and more. Using this high-tech camera system allows us to show you where the problem is or where it could start. Just give us a call and ask about our video inspection system.
Pipe Tracing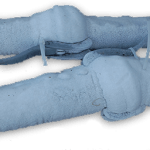 Our pipe tracing service is the optimum solution for frozen pipes. Keep your pipes at the right temperature all year long with our frost prevention pipe tracing solution! Call your Des Moines plumber, Roto-Rooter, today to learn more.
Is your toilet tanked? Call the professional toilet repair experts at Roto-Rooter of Des Moines, IA! We can take care of all your toilet problems, whether your toilet is overflowing, clogged, making weird noises, or you need a new toilet installed. Just give us a call, and our Des Moines plumbing service technicians will make your toilet problems go away. We are also experts at taking care of leaky faucets and plumbing fixture replacements.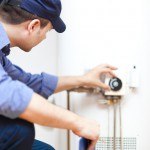 Is your hot water heater not doing it's job? Call the [main-area] plumbing service technicians at Roto-Rooter of Des Moines today for prompt water heater repairs! We can fix all water heater problems including gas and electric water heaters that need to be replaced. From hot water that gives off an odor to a complete lack of hot water, you can rely on Roto-Rooter for water heater repairs in Des Moines.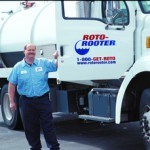 In a business, nothing is worse than downtime. Especially if that downtime is the result of a backed-up sewer or drain. Especially in restaurants that have a heavy reliance on grease traps that work properly, these type of problems can cause a lot of damage – to both the property and the business. From grease trap repairs and plumbing to everyday plumbing repairs, your business can rely on our company for on-time plumbing services in Des Moines, IA – both scheduled and 24/7 emergency plumbing repairs!
Roto-Rooter of Des Moines also offers a variety of maintenance plans for your business to prevent problems. Roto-Rooter offers backflow prevention testing to ensure your water is safe. Many water utility companies require non-residential customers to certify their backflow prevention assemblies to protect the distribution of public drinking water. Call Roto-Rooter today to schedule a periodic test for your backflow prevention assemblies. Just give us a call, we'll come out and evaluate your operation and recommend a preventive maintenance plan that's right for you. Why wait for disaster? A preventive maintenance plan gives you piece of mind.
Bacterial Drain Care Products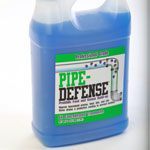 Drains clog. It's a fact. But you CAN help keep this from happening time and again. Your Roto-Rooter service tech in Des Moines offers a complete line of drain care products to help keep lines flowing free longer. Our products are easy to use and safe for the environment. Ask your Roto-Rooter service tech how you can maintain your drain. Just call 515-278-5668 and prevent problems before they happen.
Be sure to ask our Des Moines plumbing service and drain cleaning technicians about Pipe Defense, the reliable preventative maintenance solution for warding off clogged drains in Des Moines, IA and the surrounding areas. When used as directed, this is the safe and effective preventative maintenance solution for your drains. This product will keep your drains free-flowing year-round! Safe for all drains from the kitchen sink to the bathroom drains, Pipe Defense removes the sources of waste that cause odors, deodorizing your drains as it works. It contains no solvents, acids, or caustic ingredients, and is approved for use by municipalities and water treatment facilities across the country. Learn more about this drain cleaning and maintenance solution today by calling your Des Moines drain cleaning and repair experts at Roto-Rooter today. $34 + tax for 1 Gallon, for an order or question email me at 5157294494@email.uscc.net
Click Here for Our Pipe Defense Material Safety Data Sheet
If you would like to learn more about the plumbing services in Des Moines Roto-Rooter offers, please call us at 515-278-5668 or fill out our online request form