Johnston Plumber for Drain Cleaning & Plumbing Services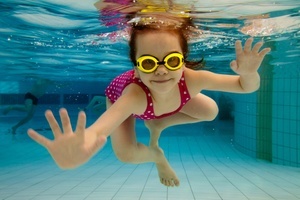 Drowning in plumbing problems? Whether you are literally up to your knees in water or just fighting with a busted faucet, Roto-Rooter is the Johnston plumbing company you can rely on to get your plumbing problems taken care of – fast! We are available for plumbing services in Johnston, IA 50131 all the time – all day and night, all year long. If you need plumbing repairs at midnight on a Saturday, our Johnston plumbers are here for you. Day before Thanksgiving and your water heater isn't producing hot water? Just give us a call!
Know for our great reputation and many years of professional drain cleaning and plumbing repairs service, we are the Johnston plumber people call when they need reliable, good ol' fashion service from people they can trust. Go ahead – give us a call today to experience our well-known and loved service for yourself! You'll soon see why Roto-Rooter has been the name for residential and commercial plumbing in Johnston, IA for so many decades.
Johnston Drain Cleaning
A clogged drain can be more than just annoying – it can be unsanitary, and may be an indicator that there is something badly wrong with your plumbing system. For example, a clog that seems to just keep coming back could mean something is wrong further down the pipe line – like tree roots breaking into the pipe and causing major problems. Get answers! Call the Johnston drain cleaning experts at Roto-Rooter of Johnston, IA today. Our technicians use the latest equipment to get out even the toughest clogs. We even have video camera inspection devices that let you see exactly what's going on with your pipes – no guesswork or digging required!
Johnston Plumbing Repairs
Our Johnston plumbing repairs company provides both scheduled and emergency plumbing services in addition to our well-known drain cleaning service. Our plumbing repairs in Johnston, IA 50131 include tasks such as:
Toilet Repairs & Replacement
Sink & Faucet Repairs
Water & Sewer Line Repairs
Septic Repairs & Pumping
As well as many other services. Call our Johnston plumbing repairs company today to learn more about what our plumbers can do for your home or business.
Johnston Water Heater Repairs
One of our popular plumbing repair services we offer in Johnston, IA is water heater repairs. No matter what type of water heater you have installed, our plumbers can provide you with reliable water heater repairs. And if you need a replacement, our Johnston water heater repairs specialist can advise you on what system would work out best for your family and budget. All you have to do is give us a call to get started!
We Provide Plumbing Service in Johnston, IA for these Zip Codes:
50131
Roto-Rooter is rated 5 /5 based on these 1 happy customer reviews
---
Satisfied Customer!

I cannot say enough about the prompt, courteous, professional service I have received any time I have called the Grimes Roto-Rooter shop. Kyle responds within hours of my call and efficiently and effectively corrects any plumbing problems I have had, whether just to tighten a screw on my sink faucet or to completely replace a faulty water heater. In the case of the water heater, even though my call was an emergency call, he cleared it with his boss to give my water heater problem top priority, hauling it out immediately before bringing back the new one. The entire procedure from inspection of old heater to completion of new installation took less than 2.5 hours. And he saved me a terrible mess because when he unloaded my old heater at the shop, the bottom fell out. I repeat: I cannot say enough good things about the Grimes Roto-Rooter franchise, its office staff, as well as its service representative. I would highly recommend them!Barbara Borst 7/1/2016

---



If you are looking for a Johnston plumber then please call 515-278-5668 or complete our online request form.