Clive Plumber for Drain Cleaning & Plumbing Services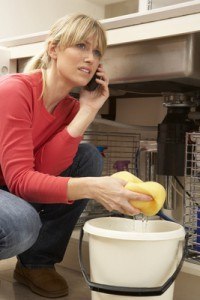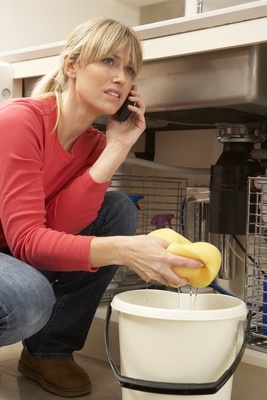 From clogged drains to water heaters that don't heat water, Roto-Rooter is the Clive plumber homeowners and businesses can rely on to make all their drain and plumbing problems go away. Our Clive plumbers provide a full range of drain and plumbing services in Clive, IA 50325. With decades of experience in the Clive plumbing service industry, our company has the experience, tools, and knowledge to take care of all plumbing problems – large and small!
Let our Clive plumbers make your troubles go down the drain – call us at 515-278-5668 to schedule service! And remember, our plumbers are available to provide you with prompt plumbing repairs in Clive, IA 50325 day and night, because we offer emergency service 24/7. So don't hesitate to give us a call any time you're having plumbing or drain problems in Clive, IA!
Prompt. Professional. Reliable. You can count on our Clive plumbers to make your plumbing problems go away.
Clive Drain Cleaning
Our company is most known for the drain cleaning and sewer clearing services we provide. After all, that's how the Roto-Rooter franchise got its start! Since 1935 Roto-Rooter has been taking care of the drain clearing needs of homeowners and businesses all over Iowa. Put your trust in years of expertise – call our Clive drain cleaning specialists today, and watch as we tackle even the toughest clogs!
Clive Plumbing Repairs
While we are most known for our drain cleaning services, Roto-Rooter has also become a trusted name for a variety of plumbing repairs as well. Our Clive plumbing repairs company is available to take care of residential and commercial plumbing problems – large and small – 24 hours a day, 7 days a week, 365 days a year. So whenever you need help from a reliable Clive plumbing repairs company, remember you can rely on us!
Clive Water Heater Repairs
One of the types of plumbing repair work we do is the troubleshooting, repair and replacement of water heaters. Gas and electric, no matter how extensive, water heater repairs are never too large or too small for our Clive plumbers! Call today to learn more about the work our Clive water heater repairs technicians provide.
We Provide Plumbing Service in Clive, IA for these Zip Codes:
50325
Roto-Rooter is rated 5 /5 based on these 1 happy customer reviews
---
Kirk Kramer is the name of the tech that provided service at my house. I was impressed with his professionalism as well as his knowledge of the company and the business.

---



Recent Articles About Clive Plumbing:
If you are looking for a Clive plumber then please call 515-278-5668 or complete our online request form.