Ankeny Plumber for Drain Cleaning & Plumbing Services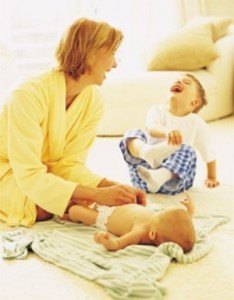 Our people make the difference! At your Ankeny plumbing company, Roto-Rooter, our plumbers are trained to solve your plumbing and drain problems. They possess outstanding troubleshooting and plumbing repair skills and enjoy working with customers in Ankeny, IA.
And since retail and other commercial customers require plumbing services more frequently than homeowners, the Ankeny plumbers and drain cleaning technicians at Roto-Rooter really get to know your facility. Big jobs and small, commercial and residential plumbing – our Ankeny plumbers are committed to providing quality emergency and scheduled plumbing service every day in Ankeny, IA 50021 and 50023. Get the solution to your plumbing woes – call Roto-Rooter, your Ankeny plumber, for complete plumbing and drain service today!
Ankeny Drain Cleaning
Clogged drains are a common household problem. Even if you are careful and take good care of your drains, you're bound to need professional Ankeny drain cleaning service eventually. Our Ankeny drain cleaning specialists can show you how to fend off clogs with our drain care and maintenance products, which are safe and effective.
Ankeny Plumbing Repairs
Our Ankeny plumbers understand how frustrating plumbing problems can be. That's why our Ankeny plumbing repairs company offers schedule and emergency plumbing services to both our residential and commercial customers. Whether your are up to your ankles in water or dealing with an annoying faucet leak, you can count on our Ankeny plumbers for a fast response, professional service, and reliable solutions to your plumbing problems.
Ankeny Water Heater Repairs
Not many people in Ankeny, IA like taking a cold show, especially when the temperature dips down in the winter. Unfortunately, water heaters don't care what the temperature is outside, if they're malfunctioning, they aren't going to work properly. If your water heater is leaving you out in the cold, call our Ankeny water heater repairs team for service! We'll take care of it, no matter how large or small the issue is!
Roto-Rooter is rated 5 /5 based on these 1 happy customer reviews
---
THANK YOU FOR THE OUTSTANDING CUSTOMER SERVICE! We wish all you continued success and best of luck in the future!

---



Recent Articles
If you are looking for a Ankeny plumber then please call 515-278-5668 or complete our online request form.