THE BEST SOLUTION FOR YOUR ALTOONA PLUMBING AND CONSTRUCTION NEEDS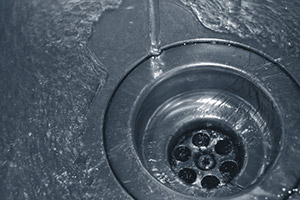 No one wants to deal with backed up pipes, leaky faucets, or other troublesome plumbing woes, which is why having an experienced plumber on hand can be a real blessing. With over 25 years of experience serving the Altoona area, the expert staff at Roto-Rooter are specialists at providing you with exactly the kind of plumbing services that you need, no matter the occasion. When you call on our staff of professional plumbers, you will be getting the service of a licensed contractor who will provide you with only the best service.
When you call on one of our plumbers, they will arrive at the scene as soon as possible, and are always on time for their appointments. We can provide you with a wealth of quality services, including:
Plumbing Repairs
Faucet Repairs
Garbage Disposals
Drain Cleaning
Septic installation
Septic Maintenance
Sewer Repair
Toilet Repairs
Plumbing Installation
Commercial Plumbing
For the professional plumbing difference that you have needed, give Roto-Rooter a call today to schedule a visit or free consultation.
Altoona Drain Cleaning
Over years of use, build-up and grime will accrue in your pipes, eventually causing water movement to slow, eventually resulting in troublesome clogs that can cause water to back up into your home. Once this has occurred, you are going to need the assistance of a professional problem to root out the issue at its source. Most store-bought plumbing solutions are only a stop-gap solution to these kinds of issues, which means the only way to handle them permanently is with the help of experience and the right tools for the job.
For the best in drain cleaning solutions, give Roto-Rooter a call for your Altoona drain clog repairs.
Altoona Plumbing Repairs
If you are in need of the highest quality plumbing repairs, then you need not look anywhere other than Roto-Rooter for the best solution. We take the needs of our customers seriously, and go above and beyond on every job, to ensure that every job exceeds expectations. With over 25 years of experience, we can provide the best plumbing services in the Altoona area.
Our professional repair services include:
Plumbing repair
Faucet repairs
Leak repair
Toilet repair
Plumbing Fixtures
Plumbing supplies
Plumbing parts
Emergency plumbing
Leak detection
Drain repair
Sewer repair
Plumbing supply
For all of your Plumbing and Construction solutions in Altoona, give Roto-Rooter a call today for a free consultation!
Roto-Rooter appreciates your feedback. Please give us more time to collect your reviews and they will be displayed below.
---
Recent Articles
If you are looking for a Altoona plumbing professional then please call 515-278-5668 or complete our online request form.